The Leading Magazine for Primary Educators
Discover the latest from the world of education
Teachers, Headteachers, PTAs and Clubs, Delve Into the Initiatives Fundraising Solutions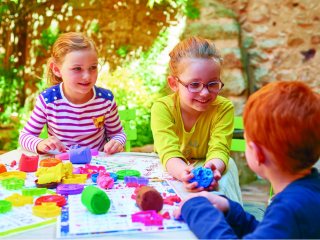 Posted: 09 Feb 2018
Print this page

Experience headache-free fundraisers by letting Initiatives Fundraising do the hard work for you!
Time is precious, so let the Initiatives Fundraising's method help you create your own school aprons, tea towels or bags with children's drawings on.
Initiatives Fundraising will provide you with a quick and efficient way to create your fundraiser with a guaranteed quality product.
Raise funds for all events: be it school year, keepsakes, Mother's Day, Christmas or summer fair!
The starter pack includes free samples, picture frames, felt tip pens, an advice leaflet and parents order form which will help you raise awareness of your fundraiser and take preorders from parents.
This allows you to order just the quantities ordered by parents, meaning you'll avoid being left with any unsold items.
The method is made to make your life easier, so all you need to concentrate on is getting the children to draw on a decent-sized piece of paper (which is provided).
You won't need to worry about creating a document, cutting out drawings to size, calculating, gluing, allowing for margins or anything technical and untoward like that!
Visit the website to find out more, at initiatives-fundraising.co.uk.