The Leading Magazine for Primary Educators
Discover the latest from the world of education
Award-winning Sticker Collection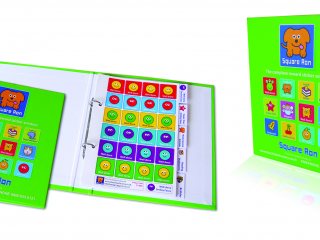 Posted: 01 Feb 2012
Print this page

Encourage good behavior
Encourage good behavior with this unique, award-winning collection of reward stickers from The Sticker Factory. Pupils aged 4-11 will enjoy the diverse compendium of fun designs which you won't find anywhere else, each one packed with character.
The Square Ron series comes complete with a compact, user-friendly folder – perfect for keeping everything organised! With over 30 design sets to choose from, each with a coordinated identity, teachers love the variety available as they've been created with both boys and girls in mind.
Whether a pupil has completed a project, done well on their homework, learned something new, or just played nicely at break time, teachers can use their Square Ron pack of stickers to reward a whole host of good behaviour and achievement. The variety of stickers available, and the hard-wearing, but smart, folder make the Square Ron collection excellent value for money and is currently available for only £38.50 which a 50% saving the individual pack price.
The Sticker Factory is a family company, based in Sudbury, Suffolk. Even the family's dog, Ludo (or ED for Executive Dog as he likes to be called at work) helps out from time to time and can often be seen on the company's Facebook page.
For more information about this innovative pack, visit www.thestickerfactory.co.uk. Take advantage of The Sticker Factory's exclusive weekly Facebook offers here! Be the first to find out about The Sticker Factory's latest offers by following them on Twitter