The Leading Magazine for Primary Educators
Discover the latest from the world of education
Fit To Dance Schools From Disney On Ice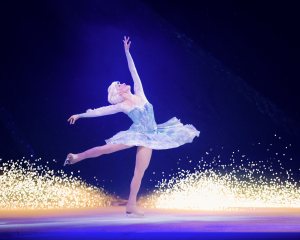 Reviewed by: John Dabell
KS: KS1
Contact: Visit Website
Print this page

A cross-curricular teaching and learning programme supporting literacy and PE in KS1
When gazelles spring into the air, lifting all four feet off the ground simultaneously, this is called stotting or pronking. I tend to walk with a bounce and jump for joy too if I find a new resource that breaks the mould or offers something a bit different.
Fit To Dance Schools is inventive, playful and comes with bucket-loads of bounce. It's also free. This resource is part of the Disney On Ice Education Programme, so it has a magical feel to it, with a few shooting stars thrown in for good measure.
The essence of this resource is magical storytelling brought to life through the creative power, majesty and grace of dance. Disney shows are all about the story and this resource aims to help children focus on the fun of creating their own and then planning a dance sequence to go with it.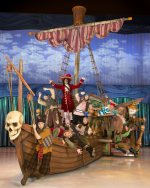 Nip online and you will find there are a five easy-to-use, pick-up-and-go PDF resources to download. These include a teachers' introduction, English lessons, PE lessons, music, video and interviews with skaters and performers.
There are eight lessons in total and these have been planned to be around 40 minutes each. The first four are all literacy based and are designed so that children work collaboratively to craft and create a single class story with a clear beginning, middle and end. The idea is that children draw on their knowledge of well-known stories and seeing Disney On Ice to pinpoint key features to develop a quest-based adventure.
The four lesson plans focus on developing characters, choosing an appropriate setting, selecting obstacles and bringing a story together. The plans are fairly loose and easy-going, but still with plenty of guidance; they act as a flexible framework so are easily adapted. They list the resources you need, objectives, discussion tasks, activities, plenaries and they link to helpful inspiration sheets, worksheets and mask templates.
The other four lesson plans are dedicated to dance and bring the class story to life, giving it energy and action. These combine well with music and videos of Disney On Ice performers so children get an understanding of space, gestures and how characters use movements that reflect their physicality. Settings, obstacles and sequencing are all explored in depth through clever physical warm ups, activities and cool downs.
This is a creative arts programme full of zing, zoom, zip and well worth making a song and dance about.
At a glance
A series of lesson plans exquisitely integrating narrative and dance
Builds adventure story writing skills
Combines creative storytelling with physical activity, production and performance
Gives children an opportunity to co-create, perform and shine
Upgrade if…
You want to improve children's writing skills and let their ideas jump for joy through a dance show of their own making.
Cool stuff
Boosts creative expression on the page and stage
Encourages children to think of a story as a living performance
Makes a story leap from the pages into a powerhouse production
Flexible and easily adaptable for older children
Tailor-made for an assembly or show
Send to Kindle