The Leading Magazine for Primary Educators
Discover the latest from the world of education
Take 2 Minutes to Find Out Why you Need to Enter the NFU's Farmvention STEM Competition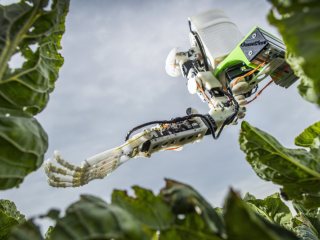 Posted: 22 Jun 2018
Print this page

Turn your school into a farm for a day!
1 | Teachers in mind
The National Farmer's Union (NFU) has consulted teachers every step of the way while planning the competition. Each challenge is supported by curriculum-linked resources created by the ASE. The NFU knows you are busy, so the entry form is simple to fill out and doesn't require fiddly passwords or logins.
2 | Amazing prizes
Prizes include farm trips, school robotics products, data loggers and chef visits. The grand prize is the chance to turn your school into a farm for the day. Imagine your pupils' faces when they turn up to school and see a combine harvester in the playground!
3 | Real world problems
The aim of the competition is to connect young people with the landscape and environment around them. The problem-based learning approach of the competition has been developed with the NFU's farmers and specialist advisers; children will be working on challenges that are faced every day.
4 | Fun and flexible
The NFU wants to show learners STEM is fun! The activities are practical and creativity is actively promoted for all involved.
The National Farmer's Union knows children have different interests, so there are three different challenges to appeal to everyone, and different age categories catering for KS1 and KS2.
To register your interest and find out more go to farmvention.com. The competition is free to enter and open to all primary schools in England and Wales.