The Leading Magazine for Primary Educators
Discover the latest from the world of education
Must reads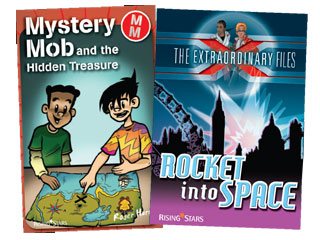 Posted: 10 Jan 2011
Print this page

Rising Stars produce a range of tried and tested fiction, non fiction and plays for reluctant and less able readers.
Alongside the popular print versions, these resources are now available as eBooks - which offer great value for money as a single purchase can be networked throughout the school.
Although the books are written for a reading age that's below a pupil's actual age, the themes are engaging and nonpatronising.
Also, to appeal to reluctant and less able readers, text is easy to access in short-burst sessions.
Rising Stars is delighted to be working with NASEN to ensure that schools can be confident of high-quality materials to help raise literacy levels and motivate pupils.
For further information, please visit http://www.risingstars-uk.com.
To download eBooks, visit http://www.i-stars.co.uk.