The Leading Magazine for Primary Educators
Discover the latest from the world of education
Use Dragon's Green To Help Your Class Fall In Love With The Magic Of Reading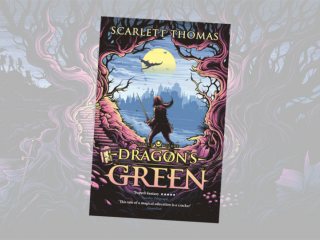 Posted: 15 Sep 2017
Print this page

Do you need help getting your class of 9-12-year-olds immersed in a book?
Using the gripping story of Dragon's Green as a basis, Canongate has built resource sheets providing material for nine hour-long KS2 lessons that can take place during literacy, art and design or PSHE lessons, or as extra-curricular activities.
Using these resource sheets, your classes will create a piece of descriptive writing based on your school, learn to understand the importance of friendship and to identify the strengths of group members, and exercise their creativity designing book covers, magical objects and riddles.
A magical tale
In Dragon's Green, Effie and her friends – all pupils at the Tusitala School for the Gifted, Troubled and Strange – discover that they have hidden magical powers…
After the Worldquake, Effie knows about magic – time in her grandfather's library has made sure of that. But there's still much she has to learn. About the Otherworld. And about the Diberi, a secret organisation with plans to destroy the entire universe. Effie and her school-friends are the only ones who can stop them…and time is running out.
With strong themes of the power of friendship, embracing other children's differences and finding your hidden talents, Canongate's resources will help show children that there is real magic in literature, if only you start reading…
"It was absolutely wonderful!! I loved how they could enter stories and all their magical items. They are really cool…"
AL, aged 8
"Dragon's Green is one of the best books I've ever read because it's got lots of adventure and magic."
JOIE, aged 8
"These seem like some of the best friends you could ever have!"
OSCAR, aged 11
Download your resources at worldquake.co.uk. For further information, contact .(JavaScript must be enabled to view this email address).