The Leading Magazine for Primary Educators
Discover the latest from the world of education
Bring learning to life through drama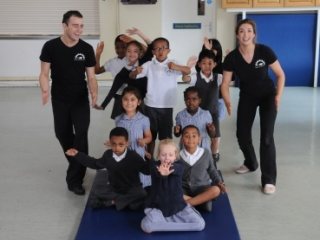 Posted: 12 Jun 2014
Print this page

Perform For Schools
Perform for Schools drama workshops
Whether you're looking for an inspiring new approach to a traditional topic, a fresh angle to reinforce your own teaching or a fun educational treat to get the children buzzing, a visit from Perform for Schools is the answer.
Our popular workshops use children's natural love of drama, role-play and improvisation to spark their imaginations and stimulate their interest in Foundation, KS1 and KS2 topics. They are available for a wide range of subjects and each one is closely aligned to the National Curriculum.
Facilitated by one of our trained DBS-checked leaders, the workshops use imaginative creative resources, performing arts-based exercises and role-play scenarios to provide a new look at traditional subjects.
How it works
Perform for Schools drama workshops are grouped into History, Geography, Science, Communication and Literature-based topics. The workshops last one hour and are designed to fit around your timetable. With a minimum booking of three hours, we can run three different workshops in a morning (five in a full day) so you can cover five topics in a single day.
Other Perform for Schools products
Perform for Schools also offers After School Clubs for KS1 and KS2 - using material written by Perform and designed to help children develop the four Cs: confidence, co-ordination, communication and concentration. Finally, our INSET workshops focus on the use of drama to inspire creative ways of teaching across the curriculum.
Find out more
Visit perform4schools.org.uk for more details, call 0845 400 1318 or email .(JavaScript must be enabled to view this email address) and one of the team will be happy to help.