The Leading Magazine for Primary Educators
Discover the latest from the world of education
MoneySense review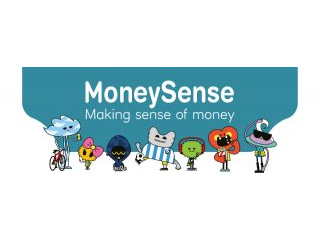 Reviewed by: John Dabell
KS: KS3
Contact:
Print this page

It's been said that the easiest way to teach children the value of money is to borrow some from them. It's true. I borrowed a pound from my daughter last week and she reminded me about it non-stop until I paid her back – with 50p interest…
Interest is the key, you see. Getting children 'interested' in money early on is essential for their future financial literacy. According to research by the University of Cambridge [http://muscatinejournal.com/news/local/muscatine/start-the-money-conversation-with-young-children/article_2c83c191-6040-5801-a800-7b81d44c1aa8.html], adult money habits can start to form even in preschool.
Put simply, young people who don't receive financial education may well find themselves at higher risk of poor outcomes, while more money-savvy kids get ahead. So what can we do to prepare children for a better financial future and make learning about money real, relevant and fun?
//crosshead//
There are quite few websites and learning platforms out there devoted to early financial education, but one I'd recommend you take a good look at is the relaunched MoneySense [https://mymoneysense.com/home] – an impartial and educationally robust programme for 5 to 18-year-olds which uses significant points in a young person's life (receiving pocket money, securing a first job) to make learning about money more tangible.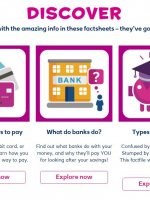 The programme content is divided into four age groups – 5 to 8, 8 to 12, 12 to 16;and 16 to 18 – each containing various age-appropriate activities. In the 8 to 12 bracket, for example, you'll find a selection of games that are a nice mix of fun, novelty and education. 'Trash or Treasure' teaches the relative worth of different treasures, while also highlighting the grotesque amounts of money people have paid for items at auction, including £1.5 million on a yellow Swedish stamp and a Cézanne painting that went for just shy of £161 million.
'Saving the Day' meanwhile sees children discover what 'money personality' type they are, based on a series of questions about risk-taking. Then there's 'Word Collapse', in which your learners spot various world currencies, gifts and money terms hidden in a grid, and 'Space Trader', which lets them practise trading space commodities with alien shopkeepers.
Elsewhere in the same age bracket are three videos of children discussing what they think about money and banks, and what they understand about 'safe spending'. This is a great way to engage children, since it's their peer group talking to them, rather than an adult or a cartoon. You also get three engaging factsheets that teach children about what banks do, the different types of bank account and modern ways of paying for goods.
For those keen on the 'flipped learning' approach, there are plenty of activities here that you can set children as homework and follow-up on in lesson time. The MoneySense site contains a wide range of teaching activities to draw upon that are based on the financial education planning frameworks developed by the Personal Finance Education Group [https://www.pfeg.org/], making it a quality resource you can trust to have passed a rigorous assessment process.
The programme is structured around four main modules – 'Money Management', 'Money Safety', 'Money in the World' and 'Money Future' – with activities that cover a range of objectives aimed at helping children develop financial life skills.
In the Money Management module, for instance, pupils are taught about different payment methods via a PowerPoint presentation that ties in with flipped learning activities, an interactive quiz, and excellent step-by-step lesson plans with links to videos, infographics and ideas for further learning.
On the money
In a world where children can be inclined to think that ATMs spit out money for free, MoneySense is the perfect resource for teaching children that money doesn't grow on trees. Hopefully MoneySense will result in more schools providing their pupils with financial education, offering as
More Pictures
Send to Kindle
Subscribe Today!
Free* KS1 Or KS2 Poetry Packs From Just Imagine Story Centre
Subscribe