The Leading Magazine for Primary Educators
Nelson Grammar
Reviewed by: John Dabell
KS: KS1, KS2
Contact: Visit Website
Print this page

A colleague of mine has bought himself a drone and he reckons he's going to use it to spy on a neighbouring primary school that has been ranked as 'outstanding'. He intends to fly it above the atrium where planning meetings are held, and he says he will be able to see their latest resources and take pictures of unattended planning folders. I told him that a) he'd get arrested, and b) if he was after the latest resource for teaching grammar then I'd show him myself.
Nelson Grammar is part of the Nelson English Skills collection which is focused on the teaching of all core literacy skills. It describes itself as 'curriculum-proof' which means that it has been written with full coverage of the grammar curriculum for Years 1-6.
In a nutshell, this new resource sets out to help us with the correct use of grammar terminology, offers lots of differentiation to meet all abilities, provides ongoing SATs-style check-up assessments, and includes comprehensive support for Y2 and Y6 children for the grammar, punctuation and spelling tests. It sensibly builds children's confidence in applying knowledge of grammar and punctuation in their everyday work with stepby- step materials which offer plenty of practice, extension and reinforcement. A few teachers I know tell their pupils that you should never begin a sentence with a conjunction, which is, of course, hogwash. This misinformation is dangerous. This resource shows you how to use adverbial clauses in different positions, one of them being beginning a sentence with a conjunction (compare 'I brushed my teeth before I went to bed' with 'Before I went to bed, I brushed my teeth'). This is partly why I think this resource is so valuable. It is full of intelligence, it has been very well written and the bottom line is that it is a decent, honest practical resource that will improve knowledge at pupil level, and teacher level too.
The course comes with pupil books, workbooks, resource books and teacher's books. The pupil books are just what classrooms need. These no-nonsense, fun and attractive resources offer an impressive scope and sequence of units which vary in complexity from Y1 to Y6. Each book has a clear heading telling children what the grammar topic is, and a useful information box explaining more about it. The section then focuses on that topic using practice and extension activities.
There are also workbooks that support early skills development, and a very useful pupil revision book which will be offers fantastic support to aid classwork, take home and swot up on. Content, design, and ease of use all rate highly throughout.
From a teacher's point of view the resource and teacher books are what you will be most interested in, and they do not disappoint. The resource books offer all the photocopiable sheets you need to support and challenge pupils depending on their level. The KS1 book comes with pictures throughout while the KS2 books contain only a few. I'm sure children would like to see more to break up the text and add a bit more fun. The books contain tests at the back for those all-important assessments. For me, the teacher's books work a treat.
This is where you will find what all teachers rely on – the answers! It is very accessible with an easy-on-the-eye, page-by-page set of notes that match each book and unit. There's just enough detail without going overboard. You've also got a great scope and sequence grid with what grammar focus you will find in each part of the course, and a grammar and punctuation skills finder so you can pick out what you need at a glance. There's even a helpful glossary as well. I do wish that this bundle of joy and the resource book came with CD-ROMs, as all this marvellous content would be happy on there too, especially for editing, annotating and personalising.
Confident grammar
The primary market is awash with grammar resources, but not that well stocked with grammar courses, which is why Nelson Grammar is so welcome. So here's a test: "I brush my teeth before I have my breakfast." If you aren't sure whether the word before in the last sentence is a subordinating conjunction or a preposition then Nelson Grammar is definitely for you. So while some teachers may feel uncomfortable with the renewed emphasis upon grammar structure, I am certain these resources will make you feel better than a big hug from your gran. At £715 for the whole package, Oxford University Press has a great product at a great price.
Send to Kindle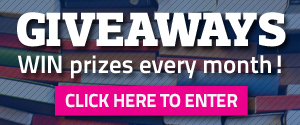 Subscribe NOW!
Issue 9.2 of Teach Primary is out now!
Subscribe NOW! and
Get a FREE Letterland Phonics Teacher's Guide!*
Subscribe