The Leading Magazine for Primary Educators
Jolly Phonics Letter Sounds App
Reviewed by: John Dabell
KS: KS1, KS2
Contact: Visit Website
Print this page

The app market is awash with educational apps for teaching phonics and there is plenty of choice although the quality is wider than the Atlantic Ocean. The free apps promise the world but many are just 'lite' versions with few features or activities. Some though are pretty good. Phonics is certainly big business in the UK and that's not surprising given that millions of children learn to read through letter sounds.
One of the latest apps to hit the waves is The Jolly Phonics Letter Sounds app which is available on iTunes. This app comes from a good home as it has been produced by Jolly Learning, the publishers of a leading phonics programme. This bright and breezy fully interactive app aims to support children in their reading and writing journey via a series of easy to navigate mini-games activities and it does this rather well. The driving force behind it is the teaching of reading and writing through a synthetic phonics approach.
High quality illustrations, graphics and animations blend together to form a very child friendly app that will appeal to young learners of all abilities. Children join Inky Mouse, Bee and Snake to explore a lovely letter-sounds garden to discover the main 42 letter sounds through well-crafted games that have been expertly storyboarded. The app covers a lot of ground because children can learn not only the letter sounds including digraphs but also letter formation, blending the sounds for reading and identifying letter sounds in words. There is a choice of print or precursive letters and it allows multiple and personalised profiles as well.
Choosing a theme for an app is tricky business because you've got to appeal to as many children as possible. In the Jolly app the letter sounds garden is where all the learning takes place and what a delightful place it is for children to be. Each child starts learning the letter sounds by making their own letter-sounds plant pot where they are asked to choose a sticker. Each of the seven flowers on the child's letter-sounds plant represents a letter-sound group and by tapping on a petal the fun begins. User plant pots can easily be edited and to do that there is an invisible button which you have to press ten times which I think is a great idea so long as you don't tell the children. This is a great feature because you can customise the plant pots by taking a picture of yourself which children will definitely want to do. The edit mode also allows you to lock or unlock different letter sound groups by simply touching a flower bud.
The games have been pitched at perfectly the right level for young learners and will undoubtedly boost their basic skills knowledge and understanding. With 7 bonus games to unlock as well, motivation to progress has been well considered. These games are a delight and include an apple game, ladybird, frog, snail, mole, fish and dandelion games too focusing on letter sound recognition, letter and sound matching, word and picture matching, sound recognition with digraphs and more besdides. I wouldn't use the app to replace anything I'm using in class but use it as a perfect complement. For home use it is superb revision. What I like about the app is that it is quite clearly child-centred, it is beautifully made and with every tap and swipe its full of fun.
The app has a choice of British or American audio which taps into the market across the pond. The quality of the sound recording is excellent but the voice artist is restricted to just one female adult voice so I'd like to see a future version of the app diversify somewhat to include an adult male voice and importantly children's voices too.
Price wise you can't complain. There's an introductory offer worth taking advantage of at the moment as the app is £2.99 so you save £2 on the normal retail price. Even at full price I think the app represents good value for money given the high production values and abuandance of features on offer.
Verdict
Jolly Phonics is a great multi-sensory app to buy into for helping children begin to understand how the alphabetic code works, it's just a shame that its only available for Apple devices. Instinctively this sounds and feels like a good app and that's because it is and I reckon it looks a likley contender for future 'best app for phonics'. The achievements of teachers using Jolly Phonics has always been an important reason for its extensive implementation. This app adds another layer of success to that from a company with pedigree and reliability for resources that really do work.
Send to Kindle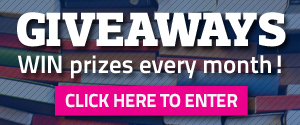 Subscribe NOW!
Issue 9.3 of Teach Primary is out now!
Subscribe NOW! and
Get a FREE See & Speak Recordable Binoculars from TTS!*
Subscribe