The Leading Magazine for Primary Educators
Discover the latest from the world of education
Boost Learning Over The Break With The Flying Fergus Summer Challenge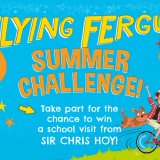 Exams are over and summer is fast approaching. We know it's time to have loads of fun in the classroom, but the next challenge for teachers is also to ensure all the hard work done isn't lost over the holiday.
The challenge
This is where the Flying Fergus Summer Challenge comes in. It is designed not only to keep children active over the summer, but also to guarantee that they keep on learning during the break.
It is based on Sir Chris Hoy's action-packed, cycling adventure series, Flying Fergus, as well as his cycling handbook, On Your Bike. It is also inspired by recent research carried out by The British Journal of Sports Medicine. The research found that children stop exercising from as young as seven years old – having huge effects on health and wellbeing.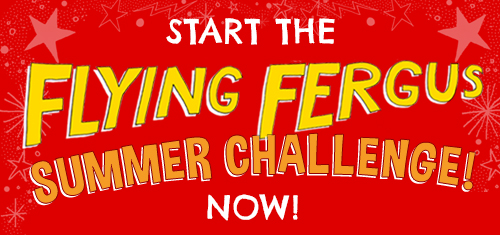 The Flying Fergus Summer Challenge offers an antidote: it is a structured approach to exercise that covers all-important curriculum objectives, while also incorporating various educational 'pit stops' to keep young minds active over the holiday.
The Flying Fergus Summer Challenge begins with the five preparatory lessons in the Resource Pack, ideally to be completed before the end of summer term. This way, pupils are fully prepared to go home and complete their Summer Challenge Log. A corresponding Children's Pack and Parents' Notes are also available to support the Challenge over the summer.
To start the challenge and to be in with the chance of winning a school visit from Sir Chris Hoy himself, simply complete the following three simple steps:
1. Download the Resource Pack here and get started in the classroom!
2. Sign up before Friday 21 July using the online entry form. You can find it here.
3. Send your final Pedal Power total (the sum of everyone's in the class) to flyingfergus@piccadillypress.co.uk by Friday 8 September.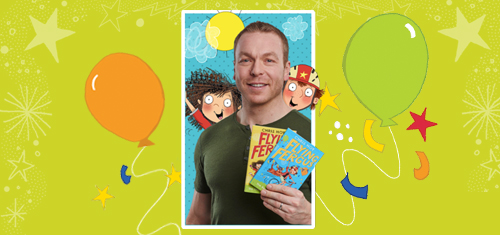 We look forward to hearing all about your class' amazing Summer Challenge. Here's to sun, summer, exercise, Pedal Power and (not forgetting) all that learning!
For more information on the Flying Fergus series, visit flyingfergus.co.uk/schools and follow @PiccadillyPress on Twitter.