The Leading Magazine for Primary Educators
Discover the latest from the world of education
Free Year 6 transition pack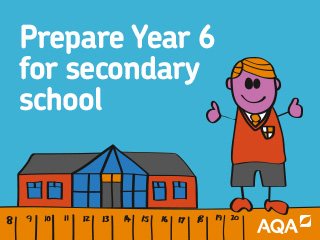 Posted: 19 May 2015
Print this page

Help your pupils with their big move
Now that SATs are over, the excitement and anxiety about starting secondary school will really begin to build. Those pupils who cope best with the changes are often the ones who are most prepared. Download our free transition guide and help your class get off to a great start.
The guide is packed full of activities you can do over the remaining weeks of the school year. There's role play, problem solving, discussion starters and worksheets. We've also included a Teacher's guide to help you make the most of the resource.
The activities are set around a fictitious school and four new pupils of varying backgrounds. This realistic setting makes it easy for you to cover the many emotional and practical challenges ahead.