The Leading Magazine for Primary Educators
Discover the latest from the world of education
Enter Aldi and Team GB's 'Design a Bag' Competition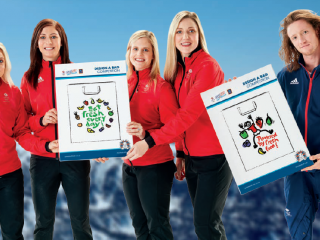 Posted: 06 Apr 2018
Print this page

Aldi and Team GB have launched a 'design a bag' competition as part of their Get Set to Eat Fresh campaign.
The Get Set to Eat Fresh programme is committed to improving the healthy eating habits of 1.2 million children by 2020, and the 'design a bag' competition challenges young people to design a reusable bag that will inspire others to eat fresh fruit and vegetables.
The competition encourages children to think about healthy eating and let their creativity flow by turning their knowledge into a fun design.
The lucky winner will see their design made into a bag for life which will be available to buy throughout Aldi stores in September and will also receive a special visit to their school from a Team GB athlete.
What they'll learn
Alongside the 'design a bag' competition, the Get Set to Eat Fresh campaign also offers a series of teaching resources, available to download on the website, which can be used to educate children about nutrition.
The resources include quizzes and are linked to subjects including science, life skills and sport, offering insight into the science behind nutrition, how to cook an athlete-inspired meal from scratch and how to explore new tastes and flavours.
Teachers can combine the resources with the activity and give children a fun afternoon of designing their bags and working through the resources to develop their knowledge and understanding of different types of nutritious foods and the importance of fuelling their bodies by eating healthily.
To find out more about Aldi's partnership with Team GB visit aldi.co.uk. For more information about the competition, including T&Cs, visit getseteatfresh.co.uk/designabag.