The Leading Magazine for Primary Educators
Discover the latest from the world of education
The Impact Of Cracking Comprehension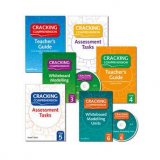 How did using Cracking Comprehension result in all children in Year 6 achieving a minimum of 100 on the scaled score and an average scaled score for the cohort of 109.1 at one school in 2016?

We speak to Blackburn the Redeemer CEP, who have been using Cracking Comprehension with their Year 5 and 6 pupils, to find out how it's impacted on their school.
The Resource
Cracking Comprehension has opened the children up to a wide range of genres, and the texts used are varied, challenging and engaging. Children have been inspired to read other texts by the authors and have sought out the books to read fully after the extracts have grabbed their attention. All children were able to access the resource and I observed a great increase in their confidence.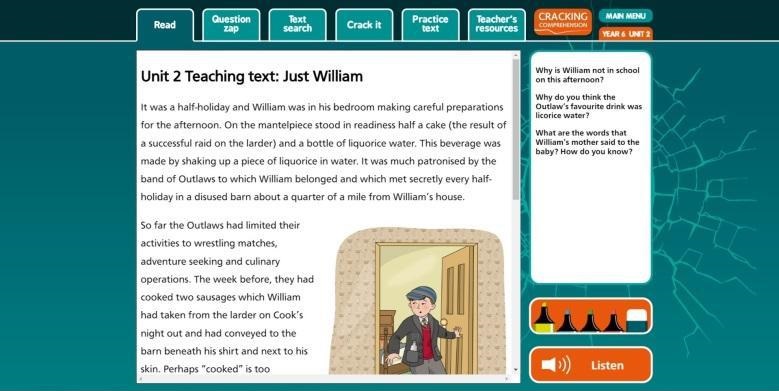 Cracking Comprehension is extremely visual and interactive; it suits the needs of a wide range of learners as it is visual, auditory and kinaesthetic. We have especially enjoyed the 'moving into writing' activities, as we have explored the text and the writing produced has been of a high quality, the independent tasks allow the children to apply the skills they have learned in previous sessions.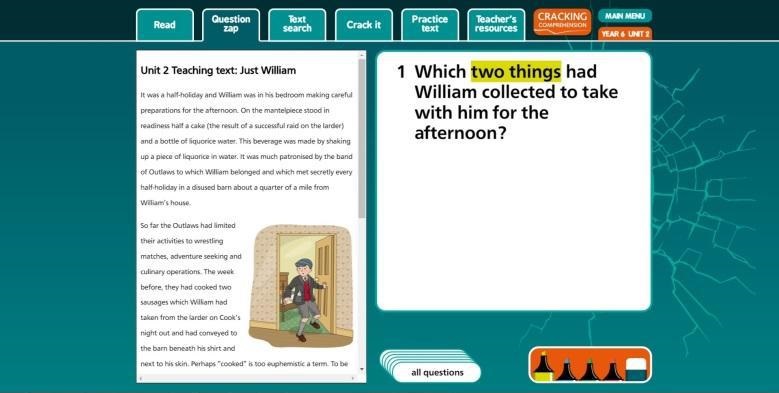 The listening part of the activity encourages children to apply skills that they would not otherwise use in a comprehension session; strategies are rehearsed and therefore have become embedded.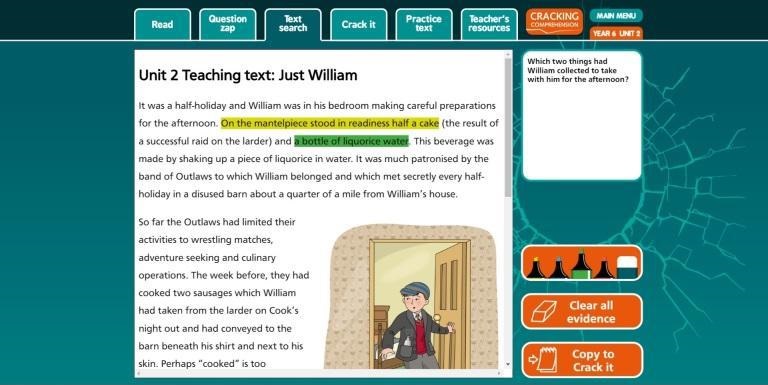 The impact
We feel that Cracking Comprehension has had a massive impact on the teaching of comprehension. There are numerous other commercial comprehension resources available on the educational market; however very few actually teach the appropriate and necessary reading skills. We felt this was an area where many teachers lacked confidence and therefore needed extra support.
The results
Cracking Comprehension has resulted in all children in Year 6, (56 pupils) achieving a minimum of 100 on the scaled score and an average scaled score for the cohort of 109.1.
Reading has always been the weakest of the KS2 SATs results for us, and so for a few years we have been looking at new ways to teach comprehension effectively. Last year we used Cracking Comprehension as a direct tool to teach comprehension skills. Initially, the children found the questions difficult; however, because of the style of the lessons – interactive, fun and with a pace determined by the teachers – the children soon began to find that they were successful in developing their inference and deduction skills.
The verdict
We have seen substantial evidence of the effectiveness of Cracking Comprehension in Years 5 and 6, and I have already recommended the resource to a number of other schools who were facing similar challenges in teaching reading comprehension.
For your exclusive free sample units from years 1, 4 and 6 click here.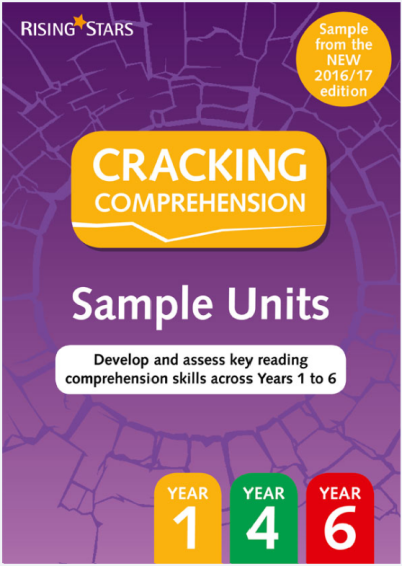 For more information click here.
---
Launching this summer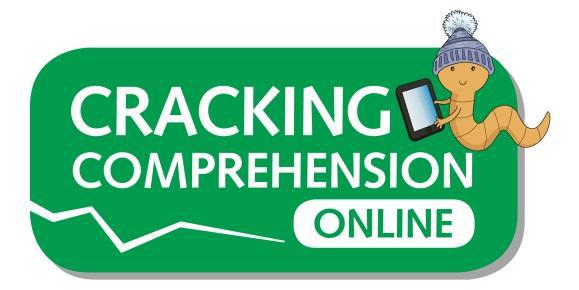 Cracking Comprehension Online Pupil Practise!
Cracking Comprehension Online will be packed full of exciting texts and practice questions – ideal for homework, practice and progress checks.
No annual subscription! Buy now and you will get unlimited online access for all teaching staff and children from any computer or tablet until August 2020.