The Leading Magazine for Primary Educators
Discover the latest from the world of education
The Children's Society's Christingle Brings Schools and Communities Together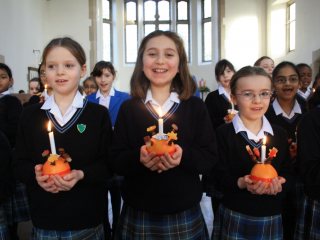 Posted: 22 Jun 2018
Print this page

Celebrate the festive season this year with Christingle
Taking place between Advent (the fourth Sunday before Christmas) and Candlemas (2 February), Christingle is a wonderful opportunity for your school's pupils, parents and staff to share a joyful and memorable tradition that will stay with them forever.
If you're not aware of Christingle, it's a joyous, inclusive service that's currently celebrated by nearly 500 schools each year. The celebration is named after the Christingles that are lit during the service. Christingles are made from an orange decorated with red tape, sweets and a candle.
For 50 years now, in schools all across the country, children and adults have come together to celebrate Christingle. Together they light Christingle candles and raise money to help the most vulnerable children enjoy a first Christmas free from fear.
A Christingle is a brilliant way to unite your local community, and it helps to teach your pupils a number of important curriculum subjects – including communication and language development, spiritual development, cultural development and religious education.
"The Christingle service for schools is a vibrant, uplifting experience which promotes a sense of goodwill amongst young people and raises their awareness of those less fortunate."
– Janet Clark, Director of Ethos and Development, Dolphin School
It's so easy to hold a Christingle service
You can hold a Christingle service anywhere that people can gather together, and The Children's Society can provide all the information and resources you'll need to hold an uplifting and unforgettable event.
And to make it even easier for your school to put on a spectacular Christingle, this year The Children's Society has created an exciting free guide full of advice and tips for schools for holding a moving, joyful service.
Inside the guide you'll also find details of free teaching resources to support your pupils' learning and creativity – including assembly plans and fun activities – that you can tailor to your school's particular needs.
You can find out more about Christingle and order your free guide by visiting christingle.org.
Christingle helps this country's vulnerable children
Of course, Christingle doesn't just benefit schools – in the 50 years that people have been holding Christingle celebrations for The Children's Society, they've also helped thousands of this country's most vulnerable children.
The vital funds raised from these celebrations have supported young people who felt unsafe and unloved to enjoy a Christmas full of hope and free from fear for the very first time.
But sadly so many children in this country have still never had a Christmas they've looked forward to, and this year The Children's Society wants to use the joy of Christingle to change these children's lives and give them their first proper Christmas.
50 years: Join the celebrations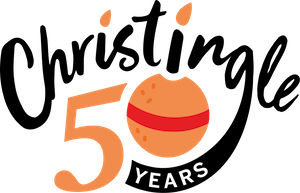 This year's Christingle celebrations will be extra special, as The Children's Society will be celebrating the 50th anniversary of Christingle. And they've got some really exciting plans for this special anniversary – from services in St Paul's and 20 other cathedrals around the country, to collaborations with TV producers, celebrities and songwriters.
The Children's Society wants this year's celebration to be their biggest yet, so if you'd like your school to join the hundreds of others who are celebrating Christingle this year, just visit christingle.org or call The Children's Society's friendly Supporter Care team on 0300 303 7000.
The Children's Society



www.childrenssociety.org.uk

Find us on: