The Leading Magazine for Primary Educators
Discover the latest from the world of education
Static charging solutions, when mobility isn't a requirement!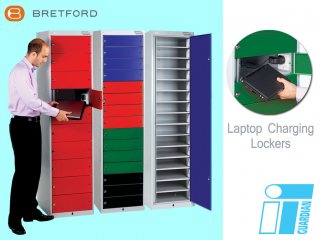 Posted: 01 Jan 2013
Print this page

If moving laptops around your school is not a requirement, then have you thought about a static laptop charging locker?
As the use of laptops and other mobile learning devices such as tables in schools increases, there is not always a need for the storage and recharging solution to be mobile!
The IT Guardian range of charging lockers from Bretford enables you to store and recharge up to 15 devices from a secure central location. This could be within individual classrooms, the staffroom or a communal area to give a number of classroom scheduled accesses.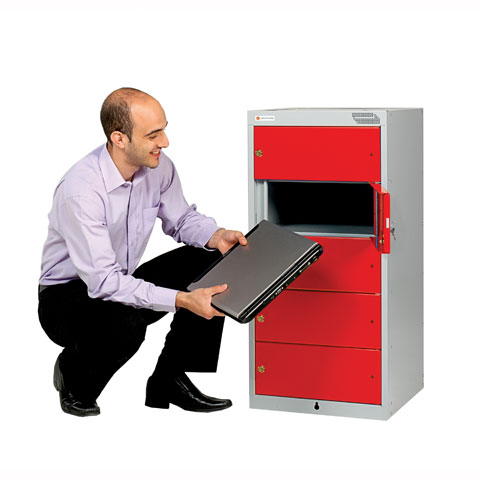 These lockers feature a single full length locking door, allowing easy access to a full set of charged equipment by opening just one door. However, the IT Guardian range can also be provided with individually locking compartments, ideal for facilitating BYOD (Bring Your Own Device) schemes by providing students with a place to securely store and recharge their own devices as they undertake recreational activities, such as lunch, sports or at break times.
The IT Guardian range also offers a greatly reduced footprint, saving valuable classroom space or for easy instillation into corridors. They are also available in a range of finish options to suit your décor and you can choose from 5, 10 or 15 bay versions each with a choice of key, padlock, coin slot or code locking options.
For more information about this range contact us on 01753 53 99 55 or .(JavaScript must be enabled to view this email address).
Alternative you can come and see the product in action at the BETT Show 30 Jan – 2 Feb 2013 ExCel London. It is all on Stand F56 in the ExCel Modules Hall N1-N17.
There's also more information about the full range of products we will be displaying at the show on the BETT website at www.bettshow.com

Bretford are experts in storage and charging solutions for laptops, netbooks and tablet devices. Offering a range of innovative, high quality products that cater for all budgets and requirements. Visit us at bretforduk.com to view our full range of charging solutions.