The Leading Magazine for Primary Educators
Discover the latest from the world of education
RM One Value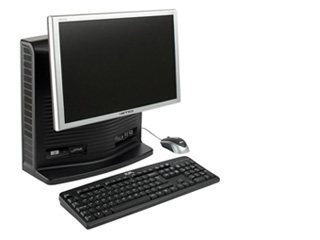 Posted: 02 Aug 2011
Print this page

A robust, compact and cost effective PC that is perfect for teaching and learning in the classroom.
The RM One Value is RM Education's best value all-in-one PC. As part of the new Flexible Essentials range, the RM One Value delivers great value for money by allowing you to create a cost effective all-in-one PC with features and specifications that suit your day-to-day usage.
The RM One Value retains RM's green credentials; majority recycled plastic in its build and the option of RM ecoquiet technology presenting 'life long' value with reduced running costs.
Compatible with a wide range of VESA mount LCD monitors, from 15" to 22" widescreen, the RM One Value is flexible enough to accommodate your students' needs, the size of your classroom and your budget. Installing the monitor is simple and quick and with the option of ordering just the base unit it enables you to make use of existing LCD monitors.
With the ability to configure through the RM Plus service you can design a PC suitable for day to day web browsing or more demanding classroom tasks and despite the cost effective price, RM Education quality and service has not been compromised.
With its flexibility, high quality, cost effective price point and aesthetically pleasing design there is no reason to look anywhere else for your classroom PC.
Please check out the full product details and specification information on the RM Education website.
For further information on the product or for sales please call RM Education on 08450 700 300.
For details of compatible monitors and fitting guidelines, please refer to our support page.