The Leading Magazine for Primary Educators
Discover the latest from the world of education
Pandora Books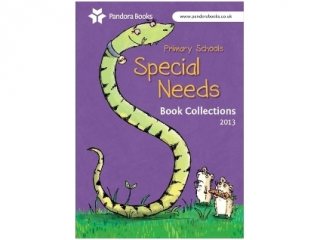 Posted: 01 Jan 2013
Print this page

There are many demands on school budgets, including the allocation from the Pupil Premium.
We believe that staff with specialist training, time to deliver structured intervention programmes and raising the expectations and confidence of children is the key to raising attainment in reading.
This is why Pandora Books offer a range of great value collections designed to support the work of your staff and promote reading confidence, including Catch Up literacy packs.
We take great care in selecting and crafting each collection for our Primary Special Needs range including books for struggling, dyslexic, reluctant and EAL readers, from the leading educational publishers and those specialising in special needs books.
We offer excellent publishing at the best possible value and cover all paperbacks with free protective covers to keep them looking good for years to come!

Download our catalogue to your desktop or email .(JavaScript must be enabled to view this email address) to receive a physical copy in the post.