The Leading Magazine for Primary Educators
Discover the latest from the world of education
OUTSIDE CLASSROOM BOARDS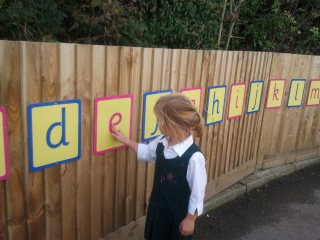 Posted: 13 Sep 2012
Print this page

"Learning off the wall!"
We have designed an extensive range of affordable, vibrant education boards that are weather proof for permanent use in outside learning areas and playgrounds, but equally good inside! These durable education boards are available in both "standard" foam board and "superior" aluminium composite options to cater for all budgets. Boards are supplied with a fixing pack and instructions. They are left undrilled so that you have ultimate versatility when fixing.
In order to supply a quality product we print onto high gloss vinyl using UV stable inks and protect the prints using a specialist external grade UV protective Dry/Wipe laminate, making ideal resources to encourage mark making and for practising correct letter and number formation.
Being weather proof and fade resistant, they are a resource that can be used all year round as part of lesson plans or for independent activities. An easy solution to brighten up an outside area, a fun way to learn and an ever present reinforcement of learning!
We believe in promoting inclusion whenever possible. We offer multicultural & disability aware "Welcome Boards" and have also designed a large range of "child friendly" Safety Signs with an attractive image and text, perfect for ensuring messages are understood by both children and those with English as an additional language.
We are now able to offer our existing boards in an alternative language or bi-lingually. We may, however, request a little help from you with the translation!
We are able to offer a personalisation service on the education boards and can also provide the opportunity for your setting to have its own artwork or ideas made into reality.
Please browse through our website to see our comprehensive range of products, from welcome boards to photographic wildlife boards, letter formation boards to ball targets and external grade mirror boards to chalkboards.
OutsideClassroomBoards.co.uk
Contact:
Mary Brewer
Telephone: 01903 785207
Email: .(JavaScript must be enabled to view this email address)