The Leading Magazine for Primary Educators
Discover the latest from the world of education
Love Art For Schools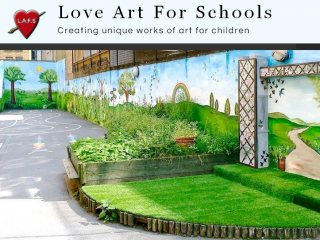 Posted: 02 Jan 2014
Print this page

Transform your school!
We are a UK based art company focused on adding a unique and visual impact to your school.
Since 2010 we have been completely transforming the way primary schools present themselves to parents, staff, inspectors and children.
We have had over 15 years experience working closely with schools to produce educational, colourful and vibrant works of art to uplift, motivate and inspire.
Our aim is very simple - to completely modernise children's learning environments inside the classroom and out by adding fun, engaging and awe-inspiring works of art.
Please visit our website for more information.
www.loveartforschools.com
Polish Folk Art Banner-
We always keep in touch with what schools need and recently we have noticed that there is little emphasis on Polish art and culture. This term we are promoting this with our stunning Wycinanki banner. It has been created using paper cuttings then edited using graphic design. It also includes an information box about the tradition. We have already had amazing feedback from this.

Our products include:
Banners-
Our new PVC banners are designed to instantly uplift any area. They include:
Friendship banners
Multi-cultural banners
Motivational banners
and many more

Our PVC banners are printed onto extra thick 550gsm with a nylon mesh embedded inside. This gives an incredibly strong banner making them suitable for long term external usage. They are printed using flatbed technology and UV curing ink giving vibrant colours and weatherproof finishes.
They come with brass eyelets inserted every 2ft making them ready for installation. They can be fixed to walls, fences and most surfaces using bungee rope, cable ties or washers and screws (if attaching to brick).
Murals on board-
Our murals are printed onto large, light and smooth boards. These are perfect for inside and outside as they are highly durable and weatherproof. We use UV inks in a direct to board printing process which provides crystal clear prints and vibrant colours.
These can be attached to walls and flat surfaces using screws. They can also be attached to fences using suitable fixings.
School signs-
We can also work with you to create your perfect school signs. They can contain any desired message, information or font.
Previous examples include:
Welcome signs
Playground rules
School values
and much more
Please feel free to visit our website where you can view our banners, signs and murals.
You can contact us at:
www.loveartforschools.com
.(JavaScript must be enabled to view this email address)