The Leading Magazine for Primary Educators
Discover the latest from the world of education
Has Your School Got What it Takes to 'Swim Their Best'?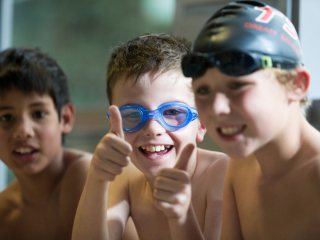 Posted: 14 Dec 2017
Print this page

School Swimathon is a swimming programme for school children.
The Swimathon encourages them to improve technique and confidence, culminating in a challenge to swim further than ever before.
The Swimathon Foundation and Swim England are helping pupils across the country to 'Swim their Best' in School Swimathon 2018.
Participating schools will set the challenge to pupils across the country to get the most from their swimming and swim further than they ever have before. Schools will use their national curriculum weekly swim sessions throughout the 2018 spring term to improve pupils' swimming ability.
Pupils of all abilities will set their initial distance in their first swim, with teachers recording their pupil distances in January. With our support and guidance, pupils then begin their journey to 'Swim their Best' and record their final distance in April.
For 2018 there's a small delivery fee for School Swimathon materials (including swim caps and achievement badges) to allow us to expand and help more pupils swim their best. Registration and access to online resources remains free; for more information see our FAQs.
Earlier this year, 81 per cent of participating pupils swam the furthest they have ever swum before. In addition, 3,558 pupils who were unable to swim 25 meters before the event achieved that distance after the campaign.
To find out more about the School Swimathon 2018 event and register a class, please visit schoolswimathon.org.
If you'd like more information on awards and products for school swimming, head over to shop.swimming.org.
All pupils who take part in School Swimathon 2018, get free entry to Swimathon 2018 – if they're looking for a bigger challenge. For more information, please contact .(JavaScript must be enabled to view this email address).
View More Photos