The Leading Magazine for Primary Educators
Discover the latest from the world of education
This Is Me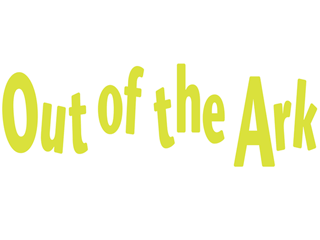 Reviewed by: John Dabell
KS: KS2
Contact: Visit Website
Print this page

It's time to talk about me: I like sphagnum mosses and chimney pots, waistcoats and lemon meringue pie, bubblewrap and orangutans, farfalle pasta and the sound of the London underground trains. I could go on - because we all love talking about ourselves, don't we? Well, not everyone. For many, especially children, self-esteem and being 'me' is often confusing and hard won in our busy, information drenched, multicultural society.
Building a sense of identity, recognising our uniqueness and valuing our personal qualities and strengths is a complex process that takes time. Developing children's self-awareness, self-confidence and self-acceptance is woven into every part of school life explicitly and implicitly; it's a constant work in progress. But if there is one part of the day when we can help pupils develop their 'me-ness' and extend their mutual understanding with real gusto then it is during an assembly.
Clever collection
This Is Me is a wonderful assembly songbook, collaboratively produced by the co-creators of Out of the Ark Music and Stewart Henderson, Radio 4 broadcaster and KS1&2 performance poet. There are ten songs to share, neatly collected together in an 'at a glance' information sheet where you can see what's on offer, with musical styles and subject links. The summaries are just the job for getting a flavour of each song and how they might fit into your assembly objectives. There are all manner of musical styles going including a reflective ballad, anthemic pop, electronica into swing, a swoopy cockney musical, a gliding baroque and even something a bit stroppy! Also included in the information sheet are the vocal ranges, keys, musical elements and delightful ideas for song activities that you might decide to run with and develop.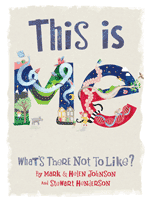 The themes of each song cover some key areas of PSHE, helping pupils to develop the knowledge, skills and attributes they need to thrive as individuals, family members and members of society. They focus on 'self' in all sorts of ways through some fabulous lyrics, and are tailor-made for performing. The list-style ditty that kick-starts the resource is inspiring and would effortlessly lend itself to creative writing sessions where children could imitate and invent their own poems. Then there is a fun and cheeky song to encourage children to dream, followed by one that recognises that we are valuable with all our imperfections. 'Sometimes' is a thought-provoking song all about mixed feelings, and is adapted from Stewart Henderson's collection Who Left Grandad At The Chipshop?
'I'm Cross' is a brilliantly bellowing, bad-tempered number that opens up discussion about not being listened to, and 'I Take Me For Granted' revels in how each of us is a masterpiece magnificently made. Other themes that are covered in the resource include safeguarding and protection, the wonder of creation, bullying, thanksgiving and inclusivity. It's a wonderful collection, with plenty of opportunities for harmony, solo and group-singing, making it very versatile and suited to a range of assembly settings from whole-school to whole-class. All the songs are beautifully sung on the accompanying CD (a 'Words on Screen disc is also available, so you can display synchronised lyrics on a screen as the music plays).
Something special
What you get throughout all the songs is a real sense of vibrancy and feelings galore. Whilst some may be a little more serious and reflective, the overwhelming vibe is one of happiness and celebration brought to life through fun lyrics that stoke deeper thinking, affirm individuality and help children develop their sense of being as a person, totally unique and special.
Within the book, alongside the superb music score (including piano, melody, chords and percussion) and lyric sheets for the 10 songs, you will also find super activity pages with teaching tips for each song, packed with fun and engaging ideas for connecting learning together within music, literacy, PSHE, art and design, maths, science and history. This includes thoughts and tips on helping children write poetry – at the back of the book there is even a 'Write Your Own Song' photocopiable template that gives children the chance to create their own piece in the style of one of the poems with a focus on clear rhyming schemes and rhythm. All in all, this is a very practical resource with something for everyone.
On Song
This is a clever and exceptional resource for under £40 that is brimming over with creativity that will help you teach social and emotional values like nothing else. It is totally different, refreshing and inspiring and will help children to appreciate that it is 'great to be me'.
More Pictures
Send to Kindle