The Leading Magazine for Primary Educators
Discover the latest from the world of education
Switched On Online Safety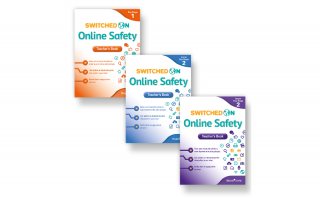 Reviewed by: John Dabell
KS: KS1, KS2
Contact:
Print this page

Ofsted has reported that many children say they do not always trust teachers to understand online safety and inspectors have found staff training to be inconsistent. In the report Growing Up Digital, Anne Longfield, the Children's Commissioner for England, notes that the internet is not designed with children in mind. She says, 'At the moment, children are not being equipped with adequate skills to negotiate their lives online.'
The Lords Select Committee on Communications has reinforced this in its report Growing Up With the Internet, saying that digital literacy should sit alongside reading, writing and arithmetic as the fourth pillar of a child's education.
Schools have a legal duty of care to protect children and staff from harm, which includes internet safety, but many are struggling to do so. This is why careful decisions have to be made when considering which resources to purchase in order to support safeguarding.
Switched On Online Safety offers schools considerable support and superlative content in relation to online responsibilities, social norms and risks. This is precisely the type of resource that helps to meet the challenges faced by schools when protecting children, but also helps to promote the creativity of the internet and how to get the best out of it.
There are three teacher guides available: KS1, lower KS2 and upper KS2. They each offer 12 step-by-step lessons alongside comprehensive information and guidance. They expertly show pupils what it means to be responsible online citizens, how to protect their rights, how to respect the rights of other users and how to disengage and engage with the digital world.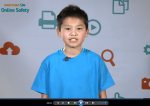 The guides provide highly relevant and powerful pointers about the importance of online safety, the risks and what the basics of an online safety programme encompass. It's always tempting to skip the first few pages of teacher guides and get to the meat of the programme, but these notes are highly informative and provide candid leadership and direction on a range of issues.
The lesson plans provide effective, meaningful and well-referenced support, linking to a range of fun and interactive activities. These combine beautifully with access to high-quality online resources including PowerPoints, editable plans, newsletters and a dozen videos for helping manage sensitive issues.
Online safety is a hard thing for a school to get right but these resources will enable you to meet the needs of children and champion digital citizenship and creativity.
A school pack costs £375. Call 01235 400 555 or visit risingstars-uk.com for details.
At a glance
• Supports the implementation of a cogent whole-school online safety policy
• Custom-made online safety lessons, assemblies, supporting CPD videos and teacher guidance
• Teaches essential principles through high-quality activities
• A reliable and economical solution to teaching online safety
Upgrade if…
You are looking for an up-to-date online safety programme that will empower children to become responsible, resilient and reflective digital citizens.
Safety net
• Provides children with the resilience and power to be digital citizens
• Encourages digital wellbeing by promoting safe and appropriate online behaviour
• Embeds essential online safety principles with engaging cross-curricular activities
• Creative, fun, adaptable and stimulating
More Pictures
Send to Kindle