The Leading Magazine for Primary Educators
Discover the latest from the world of education
EduTech Show 2017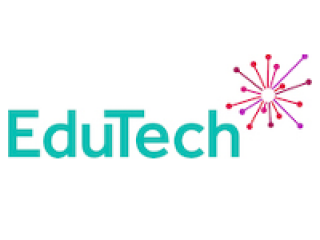 Date(s): 06 Oct 2017 - 07 Oct 2017
Region: London
Venue: Olympia
Print this page

Edutech Show 2017 arrives at Olympia, London
Edutech show is set to launch this autumn at Olympia, London on 6-7 October, organised by VAB Events and currently supported by RM Education (Silver Sponsor), NAHT and NAHT EDGE, NAPE, Miranda Net, ITTE and media partners Education Technology, Independent Education Today Academy Today magazines and the Independent Schools Portal.
Edutech is designed for UK educational professionals and practitioners, and aims to bridge the gap between technology, the curriculum and learning by demonstrating how technology can support them and drive engagement in the classroom.
The free-to-attend event will showcase the latest products and services whilst delivering over 40 insightful seminars, masterclasses and exhibitor demo sessions.
This year's speaker lineup includes Stephen Heppell leading a session on 'New learning post-Brexit: technology's wrong'; Tim Lings leading on 'A computer for every child: why 1:1 matters'; Claire Lotriet leads on 'The long game: moving towards mastery in computing' and Matt Loveridge talking about 'Engaging parents with esafety'.
Seminar speakers also include:
Will Gardener
Julian Wood
Dr Steve Bunce
Terry Freedman
Stuart Swan
Dave Mitchell
Traci Good
Christian Turton
Liane Katze
Miles Berry
Dughall McCormick
Phil Bagge
Laura Knight
Masterclass sessions are practical and tip-driven, and feature: Dave Kirtlan leading on '#iPadBand – Engaging all children with music through technology'; Caroline Hurst leads on 'Practical strategies for developing young people's digital resilience' and Martin Bailey talking about 'Coding across the curriculum'.
Suppliers will run a 15-minute sessions on the Demo Stage, where the lineup includes Stella James from Gooseberry Planet leading on online safety, and David Collery, founder of Realizeit, providing an overview of an adaptive learning system.
Tom Ward of Tech Camp will demonstrate a brand new construction system called 'Invent', and Robots in Schools will teach the audience how to code and programme Edbot!
Visitors will also be able to relax in the Networking Lounge or café, and catch up with colleagues.
Find out more about what seminars are on and when at edutechshow.co.uk/seminars2017, and to guarantee entry to seminar sessions visit the booking form here.